Roof Repairs & Maintenance, Dublin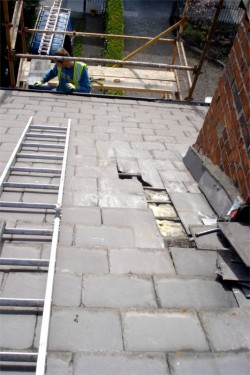 Why choose D. Coakley Ltd?
Reliability

Fast response

Competitive prices

Family-run business for over 40 years

Dermot Coakley has been Roofing since 1965.

Fully insured

All our personnel are fully health & safety trained
Read more
About Us
.
D. Coakley Ltd is a family run roofing business based in Clontarf, Dublin and has over 40 years experience in roofing and guttering including industrial and commercial repairs & maintenance.
Roofing, Guttering & Chimney Services
Replace Roof Slates

Replace Roof Tiles

Flashing

Flat Roof Repair & Replacement

Chimneys Repaired

Chimney Cowls

Storm Damage Repair

Emergency Roof Repair

Insurance Work
Contact D. Coakley Ltd. for a quote for your roof replacement or repair, gutter or chimney work.

We look forward to hearing from you.